Water & Wastewater Filtration: 
Wastewater Evaporator System Helps Manufacturer Meet Stringent Municipal Guidelines
Many industrial companies recognize the need to dispose of their wastewater in an environmentally friendly way.  Although there are many options available to them, including chemical treatment, biological treatment, membrane filtration and evaporation, evaporation is the only technology that eliminates the need for sewer discharge by removing the water portion of the waste.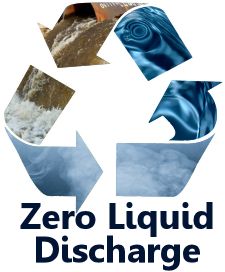 International Seal, FNGP, a Santa Ana, Ca. manufacturer, joins a growing list of companies to install a complete wastewater treatment system that includes an evaporator component.  Because of the company's desire to go to zero liquid discharge (ZLD), they selected a system designed, engineered and installed by Severn Trent Services, one of the largest and most versatile water & wastewater treatment companies in the world.  FNGP's system incorporates filter presses to remove particulate from a tumbling operation, a UF/RO membrane system to provide clean rinse water and an evaporator to minimize the UF/RO reject wastewater.  The system will reduce the company's water usage by a minimum of 30,000 gallons per day by recovering and reusing the filtered water in their tumbling and rinsing processes.
"In this project, we were able to provide a complete wastewater system," said Herb Elliott, a Severn Trent Services' Application Engineer.  "International Seal, FNGP doesn't just use our STS Samsco evaporator, but an Ultrafiltration unit and Reverse Osmosis system provided by Severn Trent (UAT) Torrance, Ca, as well.  It was critical to them that we could provide a complete system, from design through installation and start-up."
How it works
International Seal, FNGP's system operation begins by pumping the tumbling and parts cleaning wastewater to a collection tank.  The water from the tank is then delivered to the filter press system. When a certain level is reached in the filter press feed tank, the operator is notified to start the second filter press system.  Automatic alarms prevent overfill of the feed tank.
The clean water from the filter press is pumped to the tumbling water tank, which is then reused in the tumblers and for hand-spraying parts.  About 4 gallons per minute are sent through the UF/RO system to blow down dissolved contaminants and to generate even cleaner water to be used in the final rinse of the product.
"With its new waste treatment system, International Seal, FNGP is able to eliminate sewer discharge while still producing the same quality product as before," said Elliott.  "The system offers an ideal solution for manufacturers and local POTWs alike."